Welcome to Pure Medicine: Your Partner in Medical Weight Loss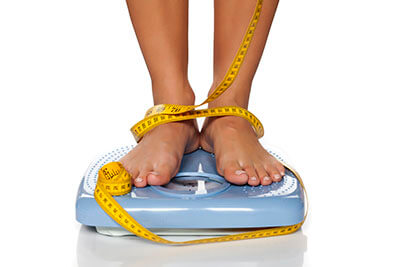 Are you struggling to achieve your weight loss goals despite your best efforts?
At Pure Medicine, we understand that weight management can be challenging, and we're here to offer comprehensive solutions tailored to your unique needs.
Dr. Pastorek has decades of experience guiding patients through their weight loss journeys. He is excited to introduce you to a range of medical weight loss strategies, which will make a significant difference in your path to a healthier you.
Understanding Medical Weight Loss Medications: Your Path to Success
When traditional approaches to weight loss, such as diet and exercise, aren't yielding the desired results, medical weight loss medications can provide a valuable adjunct to your efforts. These medications are designed to support your weight loss journey by targeting specific mechanisms in your body to help regulate your appetite.
Commonly Used Medical Weight Loss Prescription Medications
Dr. Pastorek's approach to medical weight loss:
While every patient is different, and Dr. Pastorek tailors weight loss plans according to each individual patient's needs, this is what most patients can expect at Pure Medicine.
Dr. Pastorek will get a thorough medical history, which will include ascertaining risks of heart disease/stroke/hypertension as well as talking through weight loss goals.
Basic labs will be ordered, and some patients will need an EKG and/or calcium score and/or blood pressure log before starting phentermine.
Most patients start on phentermine, while waiting for insurance approval/denial of Wegovy (or Ozempic for those with a diabetes diagnosis). If approved (and assuming there is no delay due to supply chain issues), the Wegovy/Ozempic is started, and the phentermine is eventually weaned off.
For those who cannot get insurance approval for Wegovy/Ozempic, Dr. Pastorek recommends compounded semaglutide, and phentermine is weaned off as compounded semaglutide dosing is titrated up.
While on phentermine, patients are seen monthly in office or via telemedicine visit to discuss progress, side-effects, and to monitor vital signs.
Your Journey to Success Starts Here!
At Pure Medicine, Dr. Pastorek provides personalized care that considers your medical history, lifestyle, and weight loss goals. He understands that every patient is unique, and our team is here to help you navigate the world of medical weight loss. We will work closely with you to determine the most suitable medication, monitor your progress, and make any necessary adjustments to your treatment plan.
Embark on your journey to a healthier weight with the guidance and expertise of Pure Medicine. Contact us today to schedule your consultation and take the first step towards a healthier, happier you.
Your well-being is our priority, and we're committed to supporting you every step of the way.
Request Your Appointment Today!
To request your appointment, please call (469) 414-9660 or contact us online today!
---
Our Location
Pure Medicine
4645 Avon Lane, Suite 200
Frisco, TX 75033
Phone: (469) 414-9660
Arthritis specialist serving patients in Frisco, TX, and the surrounding Dallas-Fort Worth metro area communities.