Weight Loss and Weight Management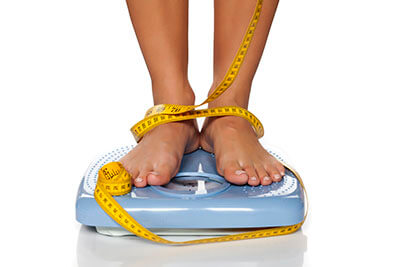 Holding on to extra weight affects you physically and emotionally. You increase your risk of chronic conditions, including heart disease and type 2 diabetes, and simple things like playing with your grandkids or taking a short hike become a chore.
Pure Medicine, with a office in Frisco, Texas, offers lifestyle modifications and behavior retooling to help you manage your weight in a healthy manner. Dr. Jordan Pastorek helps analyze your diet and offer drug therapy for support when needed.
To schedule your weight loss consultation with the top weight loss doctor in Frisco, TX, please call (469) 414-9660 or contact us online today!
Why Is Weight Loss So Important?
Losing weight greatly improves health markers. Drop even 5-10% of your current weight and you'll see positive changes in your blood pressure and blood sugar levels. When you carry excess fat, it literally weighs you down and makes everyday activities difficult. Being overweight or obese puts you at greater risk of:
Heart disease
Metabolic syndrome and type 2 diabetes
Some cancers, including breast and colon
Joint problems
Sleep apnea
Depression
Losing weight also makes everyday activities easier, such as going up the stairs or walking around the office.
How Should I Approach Weight Loss?
Losing weight can't be a temporary fix. You need a lifelong strategy that keeps off the extra pounds so you look and feel healthy. Instead of recommending you simply cut calories or head to the gym, Pure Medicine helps you devise an eating and activity plan that matches your physical capabilities and lifestyle.
What Can a Doctor Do That Diets and Exercise Can't?
While what you eat and drink are factors, sometimes an underlying endocrine condition interferes with your ability to lose weight. A full metabolic workup by the staff at Pure Medicine helps determine if you need medical assistance in losing the excess pounds. Dr. Pastorek will sometimes prescribe FDA-approved medications, including Phentermine, Qsymia, Belviq, Contrave, and Saxenda if needed.
Will I Be Hungry?
Pure Medicine will work with you to create diets that fit your lifestyle, likes, and dislikes. Weight loss does require some dietary adjustments, but when you choose the right foods, you don't have to feel deprived and hungry all the time. As medical professionals, Dr. Pastorek understands your physical abilities and limitations, and thus design an exercise program at which you can succeed. Call the office today to learn more about weight loss.
Physician Supervised Weight Loss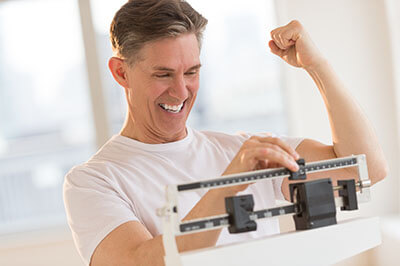 If you've tried everything to lose weight but aren't seeing the results you want, it's time to get a team of experts behind you. Dr. Jordan Pastorek at Pure Medicine will personalize a physician-supervised weight loss program for you using behavior modifications, weight loss medications, or a combination of these approaches to get you to your goal.
If you are in the Frisco, Texas, areas, call (469) 414-9660 or schedule an appointment online to get started on your journey to weight loss.
Physician Supervised Weight Loss Q & A
Why is weight loss important for my health?
Besides dropping a few pants sizes and boosting your confidence, weight loss is essential to ward off serious cardiovascular diseases like heart attack and stroke, and chronic illnesses like diabetes. In fact, studies have shown that losing just 5-10% of your body weight can improve your blood pressure and stabilize your blood sugar levels. As you continue to slim down, you lower your chances of developing:
High cholesterol
Cardiovascular disease
Type II diabetes
Sleep apnea
Depression and anxiety
Joint issues
Certain cancers
Metabolic syndrome
What can I expect with a physician-supervised weight loss?
Expect to have an expert by your side supporting you and cheering you on throughout your treatment. When you start a physician-supervised weight loss plan, Dr. Pastorek will check you from head to toe to get you ready for weight loss success. During your weight loss program, you will have:
Laboratory testing
Medical history evaluation
Regular physical exams
Individualized diet and exercise programs
Prescription weight-loss medications
Monthly monitoring
Routine weigh-ins
Will I feel hungry on a medical weight loss plan?
It's normal to have some hunger pangs while your body adjusts to a new diet and exercise regimen, but you won't starve. The physician-supervised weight loss program is designed to help you succeed at a pace that is comfortable for you.
If you are struggling with feeling hungry, talk with Dr. Pastorek about your concerns. You might need to have your medication adjusted or make some changes in your diet.
How much weight will I lose?
Dr. Pastorek will help you determine your ideal goal weight. Remember that you didn't put the weight on overnight, so don't expect to lose it overnight. Rapid weight loss stresses your vital organs, and you are more likely to put the weight right back on.
*Individual results may vary.
Request Your Appointment Today!
To request your appointment, please call (469) 414-9660 or contact us online today!
---
Our Location
Pure Medicine
4645 Avon Lane, Suite 200
Frisco, TX 75033
Phone: (469) 414-9660
Arthritis specialist serving patients in Frisco, TX, and the surrounding Dallas-Fort Worth metro area communities.