EKG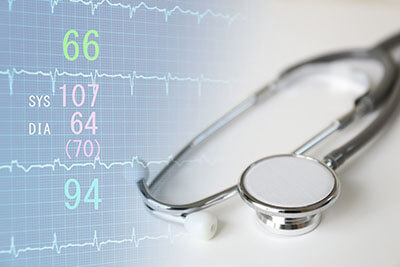 Pure Medicine is equipped to offer electrocardiograms (EKGs), which test the electrical impulses of your heart. The location in Frisco, Texas both provide the service to anyone living in the surrounding communities. Dr. Jordan Pastorek evaluates your condition and determine if this test is necessary for you.
What's an EKG?
EKG (or ECG) is short for electrocardiogram. Each time your heart beats, it generates an electrical impulse that makes the muscle contract and pump blood to the body. The EKG measures the rate of this impulse in both the upper and lower chambers.
Why would someone need an EKG?
The Pure Medicine staff might conduct an EKG to determine if you have an irregular heartbeat, which can be a sign of coronary artery disease, electrolyte imbalances, or injury from a heart attack. The EKG also gives valuable information as to whether your heart is overworked or part of it is enlarged. Other reasons you might need an EKG:
To diagnose unexplained chest pain
To specify why you've developed symptoms of heart disease, including dizziness, fainting, and shortness of breath
If you're on certain medications that can possibly affect the heart
To check on the status of implants, such as pacemakers
To evaluate your heart's health when you have issues such as hypertension, high cholesterol, diabetes, or family history of heart disease
Is an EKG safe?
The EKG is perfectly safe and pain free. Electricity isn't sent into your body. Rather the machine measures electrical pulses inside you. If you have concerns about the test, Dour team is open to answering your questions and helping you feel more at ease.
How is an EKG evaluated?
The report from and EKG looks like a graph with lines and spikes marking the activity of the heart. The doctors read the graph and determine if it shows normal activity. Abnormal EKG readings can result when your heart seems to beat too slowly or too quickly, or the rhythm is irregular.
To get an accurate reading, Pure Medicine ensures that the electrodes are properly attached and that you don't move or talk during the procedure, which lasts 5-10 minutes. Do avoid exercising before the test and try to relax; rapid breathing and anxiety can skew the results.
Request Your Appointment Today!
To request your appointment, please call (469) 414-9660 or contact us online today!
---
Our Location
Pure Medicine
4645 Avon Lane, Suite 200
Frisco, TX 75033
Phone: (469) 414-9660
Arthritis specialist serving patients in Frisco, TX, and the surrounding Dallas-Fort Worth metro area communities.